Long time without an update, but that's because I've been keeping busy with a lot of fiction projects. First some links to free stuff then some exciting news.

I somehow forgot to link to this review from months ago of

"What Happened to Monday."

Spoiler alert: I didn't like it. Comically the screen writer shared and "liked" this article on at least two social media platforms. Either he responds to criticism exceptionally well or never read it. Take your pick.

More recently, I have a new science article over at PITS discussing the Radium Girls titled

"Radium Will Make Your Watch Face Glow and Your Jaw Fall Off."

This is not a particularly happy piece, but I think you'll find it's very interesting and engrossing. (That's the feedback I've been receiving anyway.)

Now the exciting news. Along side various publishing submissions I've decided to self publish a series of short stories and novellas featuring recurring characters which will collectively be known as "The Society Series." This allows me to explore a variety of story concepts I've had kicking around for years that don't fully work as isolated short tales, but I think as part of a larger tapestry will work beautifully. Feedback on the first story from test readers has been overwhelmingly positive, so I can't wait to share this with all of you. Short stories will be available for $1 on Kindle, and eventually collected into a print edition.
Powered by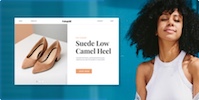 Create your own unique website with customizable templates.