Lots of updates today, including three new science articles over at

PITS

.

First is a long gestating article about

why science fiction writer Isaac Asimov was so terrified of overpopulation, which is a great lead in to discussing the Green Revolution

. Then we get into some ancient physics with my feelings on the famous story of Archimedes before landing on

how boats float

. Lastly I do some serious venting about why I believe that science popularist

Bill Nye has done more harm than good

.

If I can be so audacious as to link to my blog from within a blog post,

I recently shared a complete work of flash fiction as a result of the death of the last male white rhino

. "Preservation" is available in my Kindle collection "

Big Ideas, Small Form

" and you can read it in all its 800 word length at the link above. Just a reminder that my latest short story, "

On Leather Wings

," is also over at Amazon for just one dollar and people are really enjoying it. (Or so they tell me. Who can say for certain.)

Finally, some news that is a bit of a mixed bag. Just a few weeks ago I received a rejection letter for a short story that a magazine publisher had been reviewing for some time. This was no surprise, as I've become hardened to rejection letters and expect them at this point. What I wasn't expecting was the content of the rejection letter. Apparently, my story was "shortlisted," meaning it was marked for publication by three different editors, but didn't make the final cut. There were some nice things said in the letter about how few stories they are able to accept versus their submissions, and the letter ended with an incredibly emphatic request that I submit more stories to them in the future. I was a bit skeptical submitting this story in the first place, not because it was bad -- to the contrary, I think it's some of my best work -- but because it's a very odd story and I can see it being rejected for that reason alone. The really encouraging thing is that this is the closest I've yet come to selling a piece of fiction to a publisher, so as the news sat it became the best possible rejection letter I could have received. As for the story itself, I'll continue shopping it around to smaller publishers in the hopes of getting it picked up. I'll obviously be sending more work to that magazine as well.

Thanks for reading this info dump, and please check out the free articles on

PITS

and maybe throw a few dollars at my fiction?
Powered by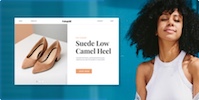 Create your own unique website with customizable templates.