---
---
Greetings, Internet Wanderer, to an assemblage of my works (both free and paid) for you to peruse. Of course no such website would be complete without an obligatory biography, so below is an impersonal third person chronicle.
Andrew Porwitzky was born in northern Vermont, a fact which sets him apart from most humans in that he can locate Vermont on a map. While reading under a tree as a child he experienced a revelation which led him down the unenviable path to becoming a physicist. After four years at the University of Vermont and another four at the University of Michigan (two places with far more snow than he cared to endure) Andy emerged with three college degrees, one conferring the title of doctor. After spending eight years as a civil servant at The US Army Research Laboratory he moved to Sandia National Laboratories to design experiments for the Z Machine, the world's largest pulsed power generator. Despite several lackluster attempts, Andy has never managed to quit writing. He has contributed reviews and opinion pieces to an extensive number of websites, who for some reason keep asking him back. Though most of his writing is non-fiction, Andy has authored a number of fiction pieces, some of which are available for purchase.
Having dispensed with the bio let's get on to the various places you can read my writings. Most of my current blogging can be found at
Panic in the Skies
(
link to just my articles
) where I cover everything from science education to film commentary. As a professional scientist I've authored a number of
scientific publications
, a selection of which you can find
here along with short descriptions of the work
. Lastly, but most financially relevant, my
fiction page
contains links to various places where you can purchase my speculative fiction.
You can keep up with all my latest writing on my blog.
​
---
---
Powered by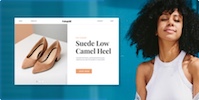 Create your own unique website with customizable templates.